NPRA
please note readers should be aware that not all statements may be factual or correct, please verify and research independently were possible.
National Petroleum Reserve-Alaska
Formerly known as Naval Petroleum Reserve No. 4, the National Petroleum Reserve in Alaska (NPR-A) is now a vast ~23-million-acre area on Alaska's North Slope. In 1923, mindful of the land's conceivable petroleum value, President Harding set aside this area as an emergency oil supply for the U.S. Navy. In 1976, in accordance with the Naval Petroleum Reserves Production Act, administration of the reserve was transferred to the Department of the Interior's Bureau of Land Management (BLM) and renamed the NPR-A.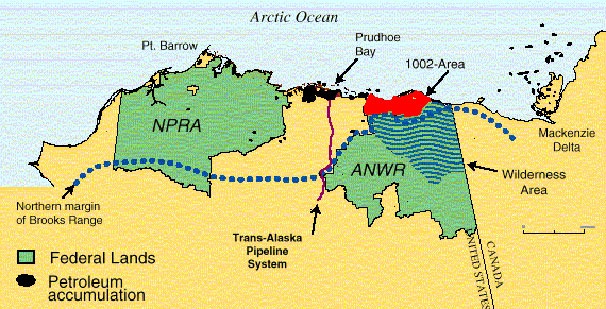 News
30/04/2020
ConocoPhillips First-Quarter Earnings Conference Call Webcast
https://edge.media-server.com/mmc/p/5dnmt7qt
significant timings
30:49 - 32:40
50:46 - 51:30
BLM Main Site - NPR-A
https://www.blm.gov/programs/energy-and-minerals/oil-and-gas/about/alaska/NPR-A
Lease Report April 2020
https://www.blm.gov/sites/blm.gov/files/documents/files/OilandGas_Alaska_NPR-A_LeaseReport_April%202020-Final.pdf
Note XCD leases under name of Emerald House.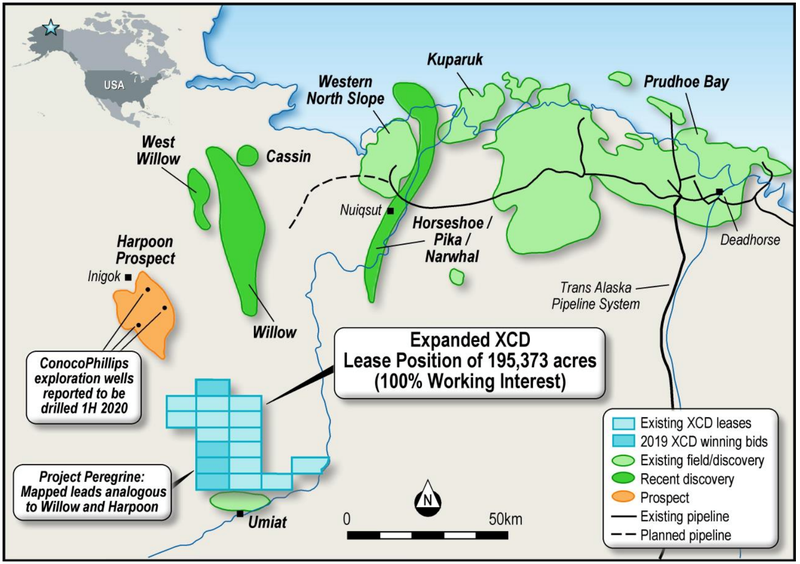 UNIT AGREEMENTS
Bear Tooth Unit
https://www.blm.gov/sites/blm.gov/files/uploads/EnergyMinerals_OilandGas_Alaska_NPR-A_BearToothUnit_MAP_09112009.pdf
Willow Unit
https://www.blm.gov/programs/planning-and-nepa/plans-development/alaska/willow-eis
https://www.youtube.com/watch?v=XzddBClakvs&feature=youtu.be
https://hrcpdocctr.conocophillips.com/Documents/AIM.pdf Pages 64 - 71 of relevance
See Also
Malamute Energy Umiat Project.
http://malamuteenergy.com/umiat-project/ includes a library of useful data
dog.dnr.alaska.gov/Documents/ResourceEvaluation/TaxCreditInfoSheets/2018-10-05_Umiat2d3d_InfoSheet.pdf
https://www.adn.com/business-economy/energy/2017/08/20/a-big-north-slope-oil-field-remains-alive-despite-bankruptcy-isolation/
Borealis Alaska Oil Inc
https://www.petroleumnews.com/pntruncate/48137419.shtml